http://riemandala.blog.shinobi.jp/
Contemporary oriental collage art made with only discarded paper and fabric that Rie finds on her journeys. It is her foot prints and shows her life stories.
BALi, Indonesia
July 6th - 20th 2010


Group exhibition
2010年 7/6〜20 グループ展"OPEN SPACE" インドネシア・バリ島 "BLeDOG Art Space"にて

"let go..."
90x33cm Bali 2010
by Rie Mandala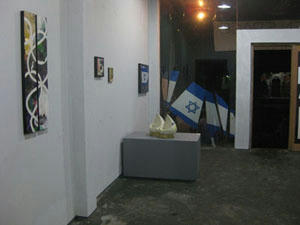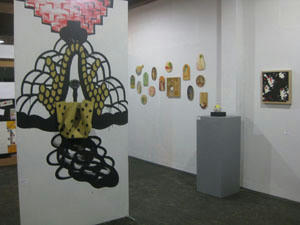 16 artists exhibition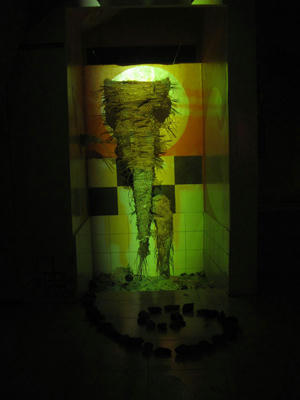 Installation work "Meditasi Kreasi Baru" by No.e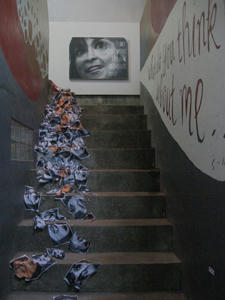 Installation work
    "What do you think about me" by Nano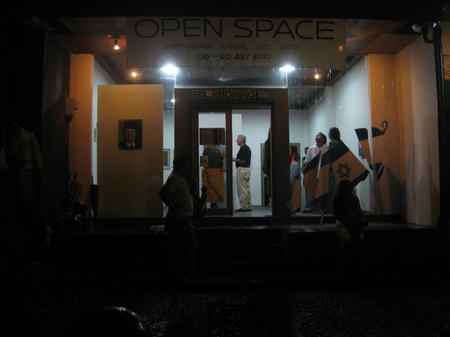 PR
Bali, Indonesia
August 28th - September 27th 2009
2009年 8/28〜9/27 インドネシア・バリ島 "Alila Living Gallery"にて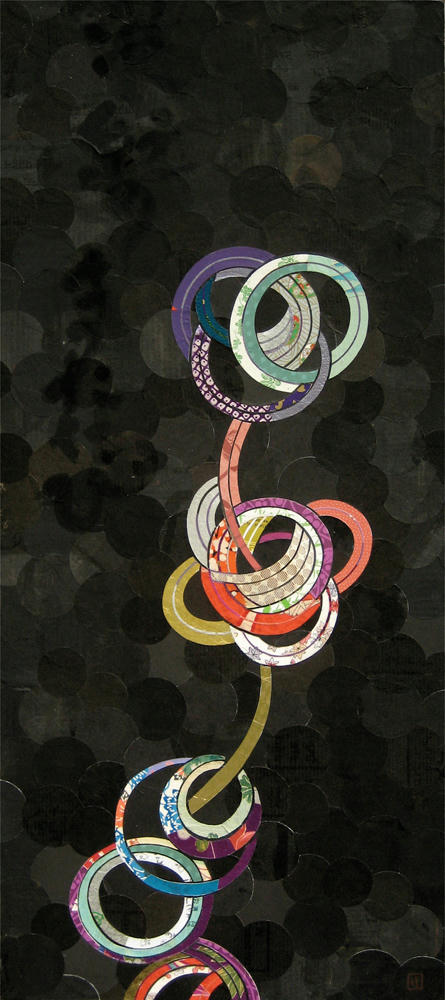 "matatabi-またたび-"
70x31cm Bali 2009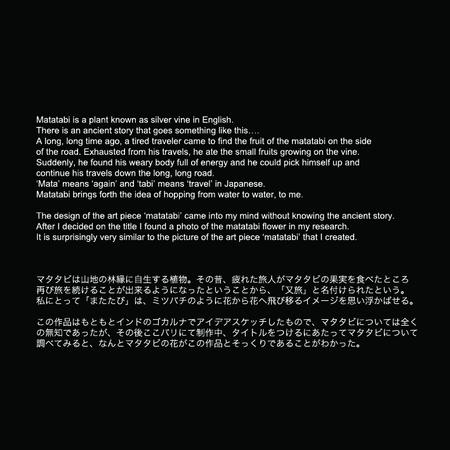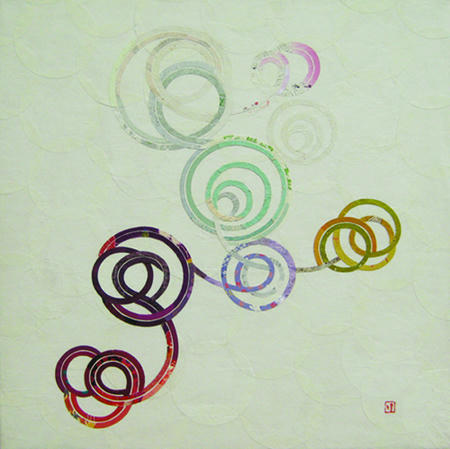 "wandering ripples-波紋のまたたび-"
45x45cm Bali 2009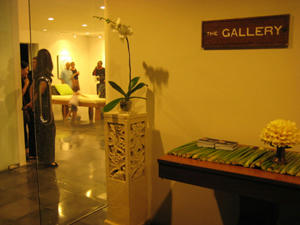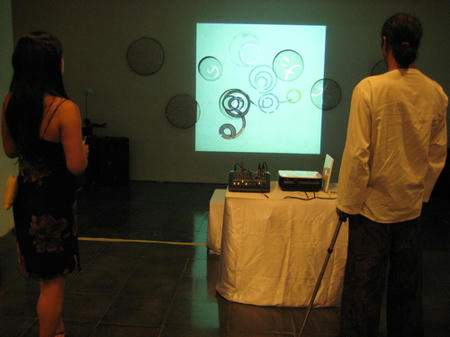 Openingの様子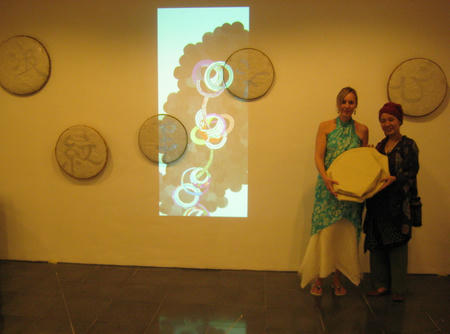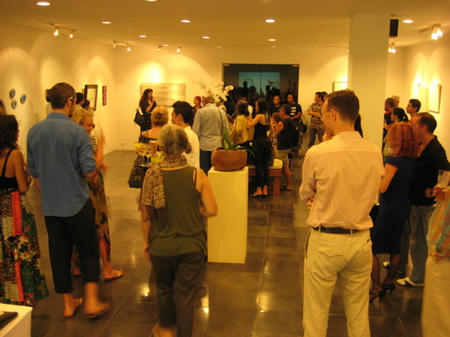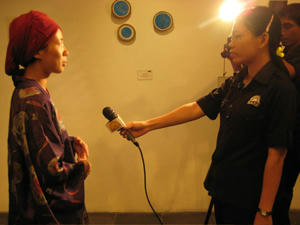 BALI TV interview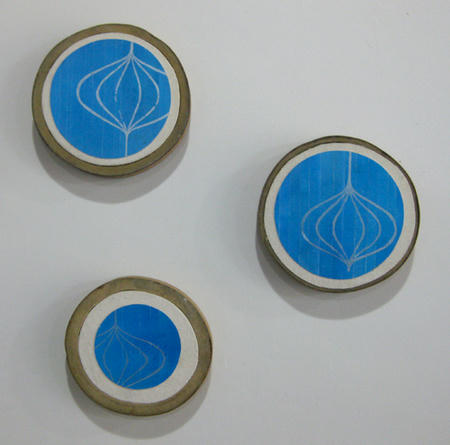 "dance of tears"
15Φx2.5cm 2p, 14Φx2cm Bali 2009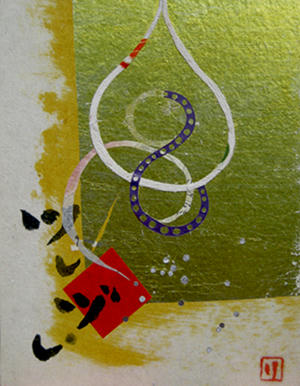 "loops of thoughts"
18x14cm Bali 2009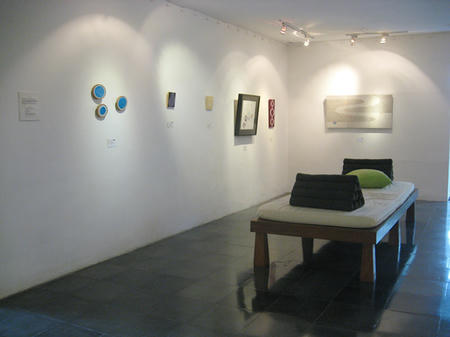 exhibition after the opening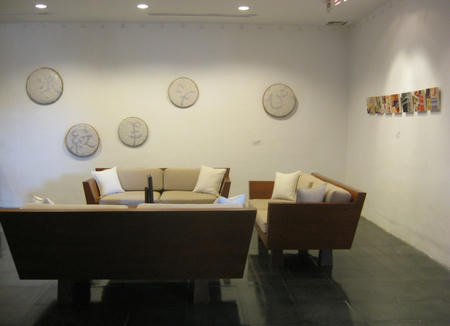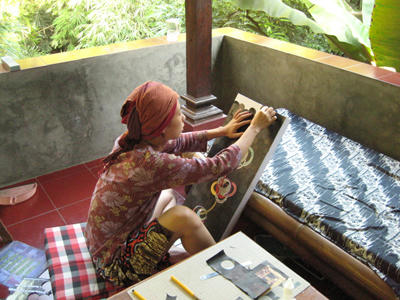 working at my terrace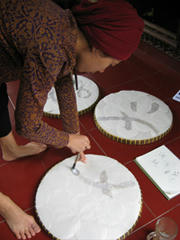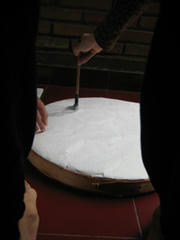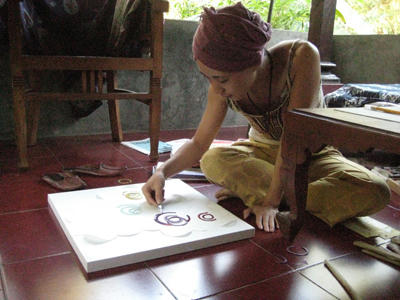 Article about this exhibition この展覧会についての記事
.
http://goseasia.about.com/b/2009/08/25/upcoming-at-ubud-art-exhibits-in-balis-cultural-capital.htm
.
http://www.ubudhotelsassociation.com/news/detail/10.htm
.
http://www.api-magazine.com/item/340
(日本語)
.
http://plaza.rakuten.co.jp/gendaiindonesia/diary/200908160005/
(日本語)

News paper & magazines
→■■■